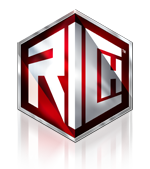 Dubai is always the best experience. Visit an icon like the Burj Khalifa, enjoy family thrills at Dubai Parks and Resorts. Discover some of the best places and things to do when you're in Dubai.
RichMegaDubai.com is an video sharing website. It offers a wide variety of user-generated and corporate media videos. Available content includes amazing sighseeing Dubai video clips, short and documentary films, and other content such as short original Dubai videos, and educational videos. Most of the content on RichMegaDubai.com is uploaded by individuals. RichMegaDubai.com is a division of Rich Communications.
RichMegaDubai.com is not responsible for the content of external Internet sites. Reproduction of RichMegaDubai.com products in any form is prohibited except with the written permission of RichMegaDubai.com. Because of the possibility of human or mechanical error by RichMegaDubai.com's sources, RichMegaDubai.com or others, RichMegaDubai.com does not guarantee the accuracy, adequacy, completeness or availability of any information and is not responsible for any errors or omissions or for the results obtained from the use of such information. THERE ARE NO EXPRESS OR IMPLIED WARRANTIES, INCLUDING, BUT NOT LIMITED TO, WARRANTIES OF MERCHANTABILITY OR FITNESS FOR A PARTICULAR PURPOSE OR USE. In no event shall RichMegaDubai.com be liable for any indirect, special or consequential damages in connection with users of the displayed RichMegaDubai.com content. RichMegaDubai.com respects the copyrights, among other intellectual property rights, of others and requires that the people who use its services to do the same. If you own or control copyrighted material that you believe one of our content provider partners or individuals has uploaded or posted on YouTube, or any other online video distribution platform on or through (collectively, the "Network") without proper authorization, send us a Takedown Request either by email at [email protected] For more informations about Digital Millennium Copyright Act, to view the statute click here.